Toyota assumes full ownership of Kolin plant as it becomes Toyota Motor Manufacturing Czech Republic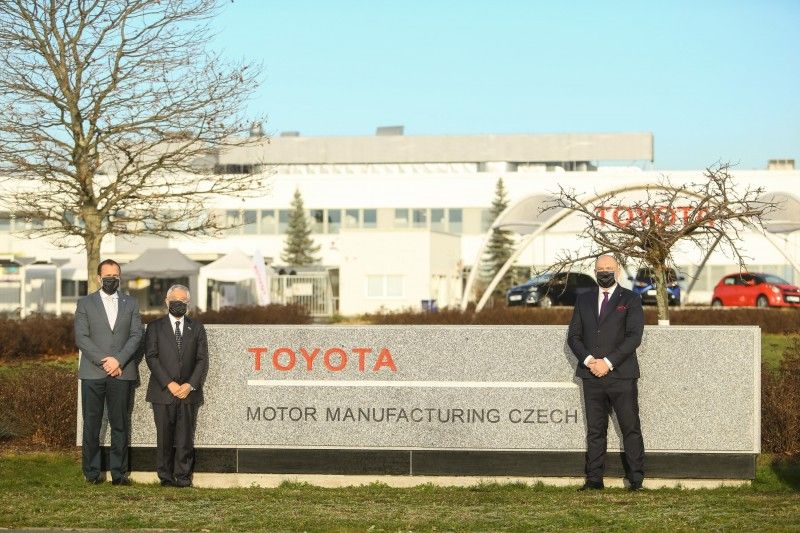 The former Toyota Peugeot Citroën Automobile (TPCA) plant has been renamed Toyota Motor Manufacturing in the Czech Republic as it will be wholly owned by Toyota as of January 1st.
Toyota will assume financial responsibility for the activities of the TPCA joint venture in the Czech Republic and will maintain current production for both companies.
Toyota's new global architectural system, known as TNGA, is now installed in all European factories.
The Kolin plant will also manufacture hybrids when it begins production of the new Yaris in 2021 to meet increased demand.
Brussels, January 1st - As of today, the TPCA joint venture manufacturing plant founded in 2002 by the two car manufacturers Groupe PSA (PSA) and Toyota will be wholly owned by Toyota Motor Europe (TME).
The new name Toyota Motor Manufacturing Czech Republic was announced today at an opening ceremony attended by Koreatsu Aoki, President of Toyota Plant, Martin Peleška, Director of Toyota Czech Republic, and Michael Kašpar, Mayor of Kolín. In keeping with its new corporate identity, the plant has also introduced a new company logo and, like other European factories, will be known as TMMCZ.
The Kolin plant has been producing A-segment models of Toyota Aygo, Peugeot 108 and Citroën C1 since 2005, and TMMCZ will continue to do so for both companies. The plant is one of the largest exporters in the Czech Republic of these city cars, which are characterized by reliability, low fuel consumption and emissions. The company, which employs more than 3,500 people, is the largest employer in the region and has influenced the development of the Kolín region for the past fifteen years, not only creating thousands of jobs but also supporting charitable projects.
Toyota has invested more than SEK 4 billion to expand capacity and modernize the production facility. This investment enabled the launch of Toyota's New Global Architecture (TNGA), which allowed the plant to begin manufacturing the new Toyota Yaris, including hybrid technology, in the second half of 2021.
"As of today, our plant is part of the Toyota Group, which now has 8 wholly-owned production sites across Europe. The increased demand for our cars and the preparation for the start of production of a new model mean that our operations will be switched to three trains from February 28th. The plant, which is one of the largest exporters in the Czech Republic, uses a large automotive supply chain in the Czech Republic. "
Koreatsu Aoki, President of the TMMCZ
"Toyota has increased its market share to 5th place in the Czech Republic. The complete takeover of Toyota's modern production plant near Kolín and further investments in the production of Toyota Yaris are also good news for the Republic. Czech"
Martin Peleška, Director of Toyota Central Europe - Czech
The Toyota family has a strong presence in the Czech Republic, with the national sales and marketing company Toyota Central Europe Czech in Prague, the spare parts logistics and sales center in Krupka and, of course, a large agency for Toyota and Lexus. Dealers, apart from TMMCZ
"Our commitment to the Kolin plant demonstrates Toyota's philosophy of producing cars where we sell them and our long-term manufacturing presence in Europe. The introduction of TGNA and Hybrid in TMMCZ is in line with our developments and strategies across the European region. "
Dr. Johan van Zyl, President and CEO of Toyota Motor Europe