MS-21 and SSJ-100 painted in new UAC livery for participation at MAKS-2023 air show
MS-21 and SSJ-100 painted in new UAC livery for participation at MAKS-2023 air show
The prototypes of the MS-21 and SSJ-100 aircraft, which will take part in the MAKS-2023 international air show, have been painted in a new livery designed in accordance with the current corporate identity of the Rostec United Aircraft Corporation, presented in 2022.
Domestic paints were used to apply new liveries. After painting in Ulyanovsk, the aircraft arrived at the airfield of the Flight Research Institute. MM. Gromov in Zhukovsky for further preparations for the MAKS air show, where they will be presented to the public for the first time.
"The new livery will be the same for all prototypes of UAC civil aircraft, but our flagships in the segments of regional and medium-haul aviation, the SSJ-100 and MS-21, were the first to try it on. Aircraft wearing this livery form a single line: UAC - Civil Aircraft.
These are the aircraft that will form the basis of the fleet of Russian airlines in the coming years," said Andrey Boginsky, Deputy General Director of the UAC for Civil Aviation, General Director of the Irkut Corporation.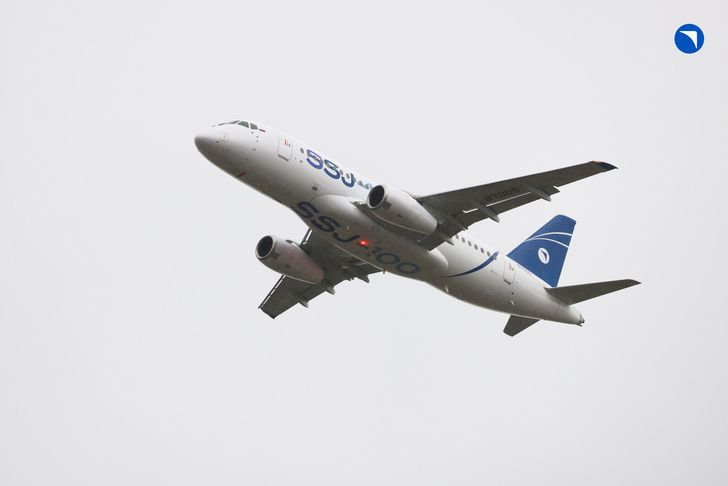 MS-21 and SSJ-100 are now in the same team - they flew to Zhukovsky in new identical "liveries".
See how the planes were transformed on the eve of the main aviation event of this summer - MAKS-2023 - see in the video.