SOR Libchavy wins large orders for electric buses delivering a total of 72 to Romania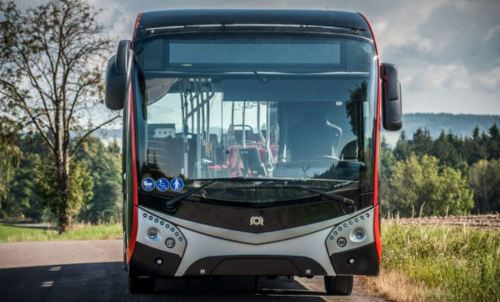 Bus manufacturer SOR Libchavy has succeeded in three major competitions for the supply of new electric buses in Romania. A total of 72 of its electric buses will be delivered to the cities of Turda, Brasov and Zalău.
Filip Murgaš, Commercial Director of SOR, confirmed acquisition of new orders.

SOR Libchavy, a leading Czech bus manufacturer, has been a key player in its sector for over 25 years. Most of its buses are sold in the Czech and Slovak markets, but the company has a much wider, international reach. Focus on innovation, a 'green' operation and passenger safety and comfort are only a few of the attributes that have driven SOR's success and growth.
SOR Libchavy is the second largest manufacturer of buses and coaches in the Czech Republic with a long tradition of engineering production. In 1995 the company started to develop and make buses, launching its flagship urban low-entry buses in 2008. A year later, SOR won the biggest public tender for standard and articulated buses for the largest city bus operator in the Czech Republic, the Prague Municipal Transport company. Other prime customers soon followed, including the Arriva Group Czech and Slovak Republics, ČSAD Invest Group and Municipal Transport Bratislava.
By the end of 2017, SOR Libchavy had produced almost 7700 vehicles, more than half of which were destined for the Czech Republic, and employed more than 650 people, making it one of the biggest employers in the region.
Steering forward
About 40 per cent of the company's total sales are generated in the export markets, particularly in Slovakia. Other key markets include Poland, Estonia, Russia, Denmark and other European countries. SOR has several distribution and service subsidiaries in Poland, Bulgaria and Slovakia.
Last year, the company achieved another significant success abroad when it was awarded its biggest contract to date in the Bulgarian market, for the delivery of 27 new diesel buses for the town of Sliven within the 'Integrated Municipal Transport Project'. The contract, worth €5.5 million, covers 21 40-seat buses and six 60-seat buses. SOR was the only company whose bid met all the tender requirements. Further afield, SOR also signed a contract for 400 buses to be delivered to Iran.
Company's local (i.e. Czech and Slovak) markets are also booming: early this year, the first four of 18 electric buses were delivered to Bratislava, with another 14 coming by mid-year, where they will replace diesel buses. More recently, the company delivered the first 20 NS12 electric buses to the Municipal Transport Company of Hradec Králové (Czech Republic) featuring full-body air conditioning, five-pole pantograph, WiFi and USB sockets.
source: https://www.sor.cz/