ŠKODA AUTO again top in the Czech Top 100 competition.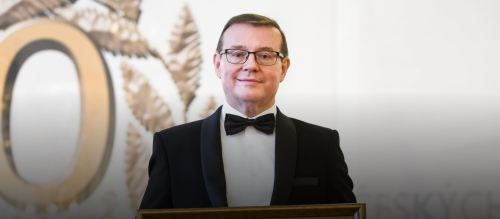 For the nineteenth time it has become the most successful Czech company. In addition to the absolute victory, the car manufacturer was also number one in the Czech brand category. Thanks to its long-term extraordinary results, it defended its leading position in the Czech economy.
Czech car manufacturer is the most successful company in the history of awarding. Award ceremony took place on Friday evening in the Spanish Hall at Prague Castle.
"We succeeded in defending this important victory mainly through the high work effort of all our employees, who are the basis of our company's success, and the long-term constructive cooperation with the social partner," says Bohdan Wojnar, ŠKODA Board Member for Human Resources. "ŠKODA AUTO, as the largest company in the country, contributes significantly to the economic strength of the Czech Republic. We are very pleased with the victory this year, when we entered the era of electromobility with the SUPERB iV and CITIGOe iV models. It is an important milestone in our 124-year history. Thanks to this step, ŠKODA AUTO is ready to continue working on a successful future and to face the latest trends affecting the entire automotive industry. ŠKODA AUTO transforms itself into Simply Clever
source:skoda-auto.cz