Semiconductor Chips Shortage
For the past 18 months, the auto industry has had to weather the uncertainty of Brexit and a global pandemic, but there's another crisis that's just beginning: a global shortage of microchips. What started out as an inconvenience for those looking to buy a PS5, Xbox, or TV has now made its way into the auto industry. Due to the lack of chips, brands like JLR, Renault and VW are planning temporary shutdowns in some plants.
What and why is it happening?
Chip shortage is a tripartite problem, although the twin-track cause can be traced back to the coronavirus. Like the automotive industry, the semiconductor industry also had to partially close due to the pandemic, which resulted in a lower chip supply than usual. At the same time, the need for work-at-home technology and the introduction of two new game consoles, the PlayStation 5 and the Xbox Series S / X, meant that the demand for these chips was higher than ever. And yes, these consoles will have caused quite a stir: Sony estimates that 4.5 million units were sold in the last year alone.
Finally, a fire in the factory of Renesas Electronics, one of the largest semiconductor manufacturers for the automotive industry, as well as a trade war and storms in Texas did not help.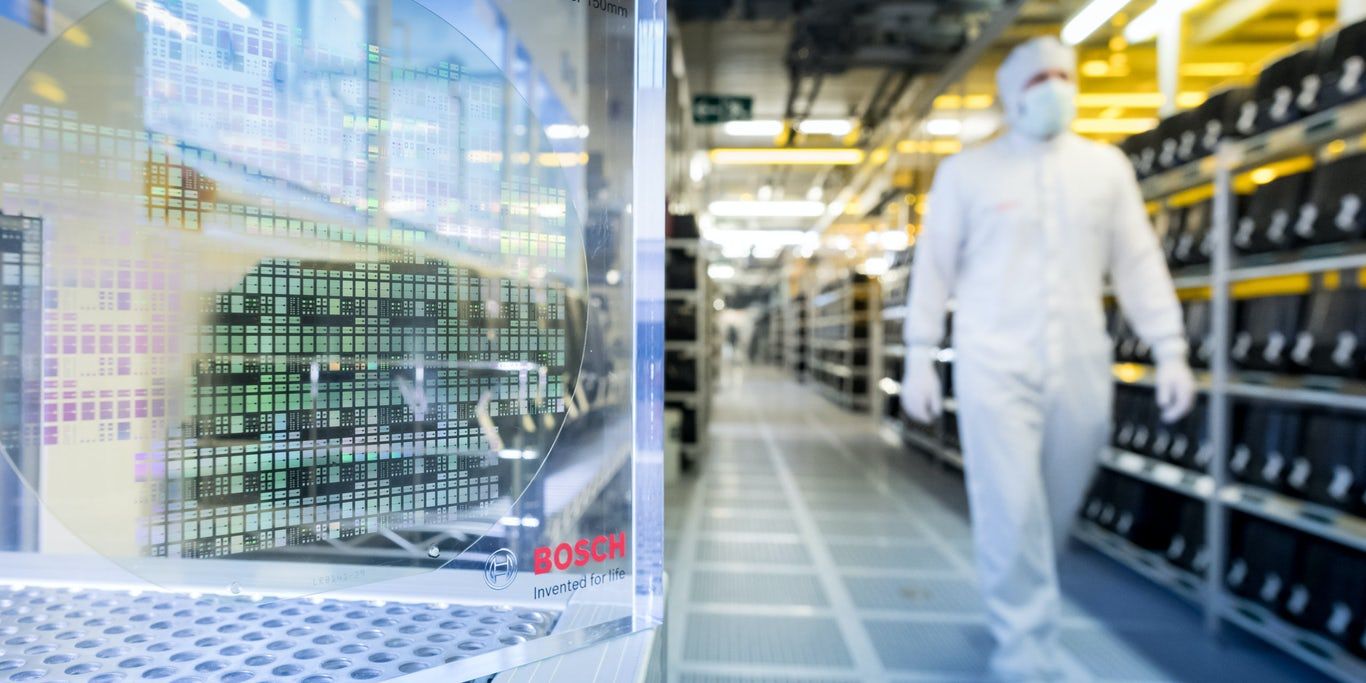 Who does it concern?
All cars are now so technologically advanced that almost all manufacturers are affected by the crisis. However, not all car brands have made statements yet.
Volkswagen
At this year's press conference, CEO Herbert Diess announced that VW could not produce 100,000 cars in 2020 due to a shortage of chips and that this number will not increase in 2021 either. Only a few weeks later, the VW boss described the automaker as in "crisis mode" and predicts that the semiconductor shortage will seriously affect earnings in the second quarter of 2021.
Tesla
Tesla has also been hit by the chip shortage. CEO Elon Musk described the first quarter of 2021 as "some of the toughest procurement challenges we have ever faced". Zach Kirkhorn, Tesla's chief financial officer, said the company will "continue to work on the instability of the global supply chain, particularly in terms of semiconductors and port capacity."
Jaguar Land Rover
Jaguar Land Rover has already reviewed its production schedule for two of its three UK factories. Solihull production continues. A statement said: "We have adjusted production schedules for certain vehicles, which means our production facilities in Castle Bromwich and Halewood will have limited downtime from Monday April 26th. "We work closely with affected suppliers to solve problems and minimize the impact on customer orders where possible."
Ford
Ford's component factories in the UK may be affected but have already had to close their plant in Otosan, Turkey. The Blue Oval has admitted that it will produce 1.1 million fewer vehicles than expected this year. As reported by FT, the company had already forecast a deficit of 200,000 to 400,000. A revised forecast, however, assumes that production will decrease by 50% in the second quarter, representing an overall decrease of 10% in the first half of the year.
"So far, the effects of this global crisis have been minimized thanks to the efforts of our key partner Ford Motor Company and the collaboration with our suppliers," he said in a statement.
"However, following recent events, it was decided to bring forward our planned annual closure for the summer and to stop production at our Gölcük facility from April 19 to June 13, due to the limited supply of some parts where the use of imported microchips is intensive is. "
Daimler
The parent company of Mercedes, Daimler, cuts the working hours of up to 18,500 employees in the Bremen and Rastatt plants. This is supposed to stop production, but work on special projects will continue. The break lasts from April 23rd to April 30th. "There is currently a global supply bottleneck for certain semiconductor components," said a Daimler spokeswoman for Reuters. "We continue to play by ear.
"The situation is volatile, so it is not possible to predict the effects."
Stellantis
Stellantis, the supergroup that includes Citroën, Peugeot, Jeep and Chrysler, has also been hit by the chip shortage and has even started swapping out parts of certain models to avoid it. The group has announced that it will switch the digital speedometers in the new 308 to traditional analog units, when that is only the case