Rimac initiative - New Auto Industry as the direction of strategic development of Croatia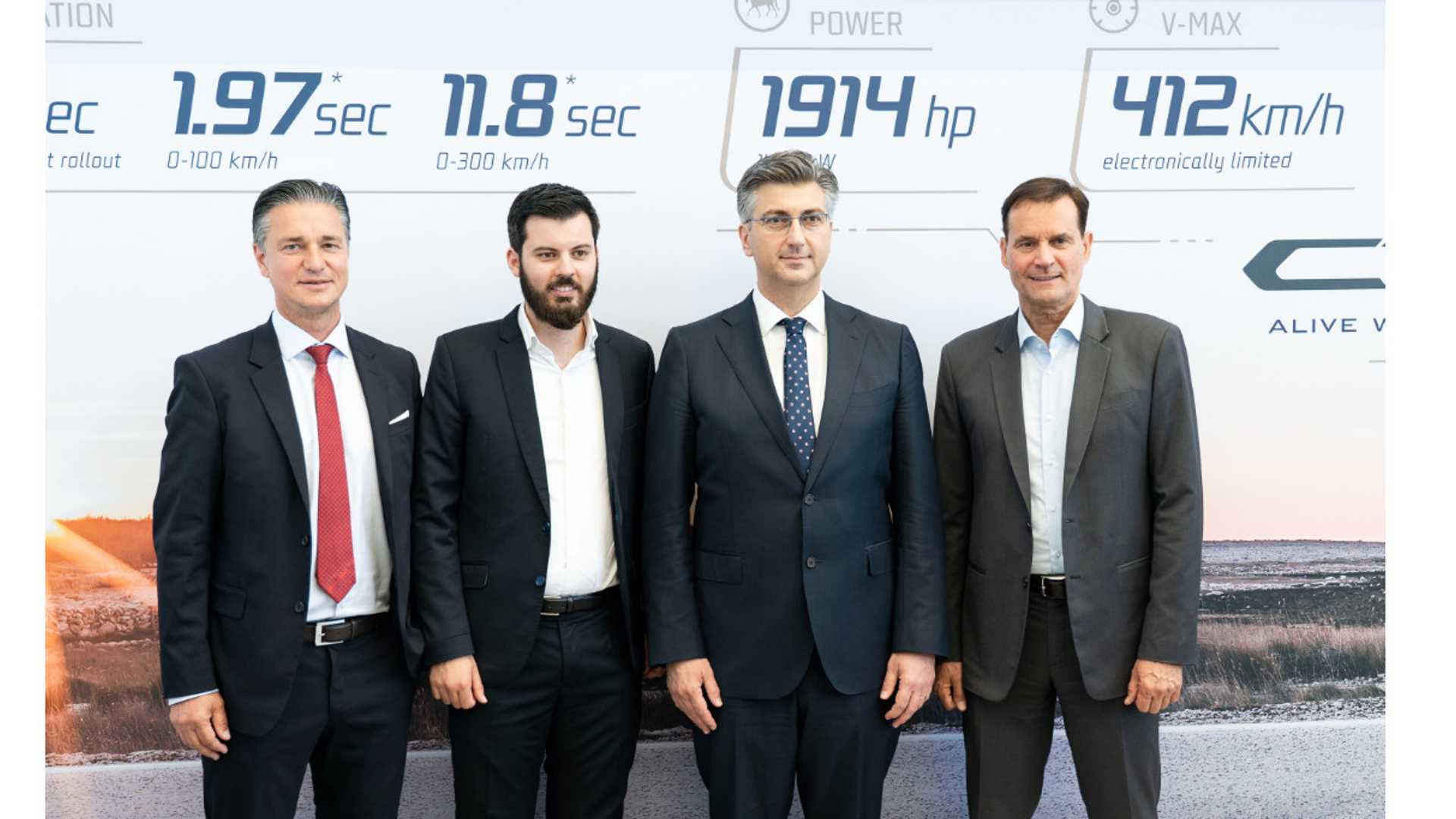 Rimac Automobili and the representatives of the Government of the Republic of Croatia met for a discussion about the potential of the new auto industry development in Croatia.
Founder and CEO, Mr. Mate Rimac, hosted Mr. Andrej Plenković, Prime Minister of the Government of the Republic of Croatia, ministers and senior government officials in Rimac Automobili headquarters on the outskirts of Zagreb. On this occasion, Mr. Thomas Schemera, Executive Vice President of Product Division, Hyundai Motor Group and Mr. Lutz Meschke, Deputy Chairman & Member of the Executive Board, Porsche AG, joined the discussion as Rimac's shareholders, to support the initiative.
This was the first time Prime Minister Plenković visited Rimac Automobili in a workshop to discuss the opportunities for development of the new auto industry in Croatia.
If the car industry was a country, it would be the 4th largest economy in the world. Accounting for USD 4.060 bn in 2017, it sits just above Germany in the global ranking. Global vehicle production and miles driven have been rising constantly in the past and are forecasted to keep growing. Each of the top 8 OEMs has greater revenues than Croatia's GDP. Furthermore, the automotive supplier industry is of global significance, and in 2015 just the automotive supply industry was USD 2.000 bn and accounted for USD 147 bn total investment while employing 5 mil people...