Adient, new hall added in Veszprém, Hungary, investment of 4 mln EUR , expanding production capacity with 2,000 sqm hall and 740 jobs
Adient, new hall added in Veszprém, Hungary, investment of 4 mln EUR , expanding production capacity with 2,000 sqm hall and 740 jobs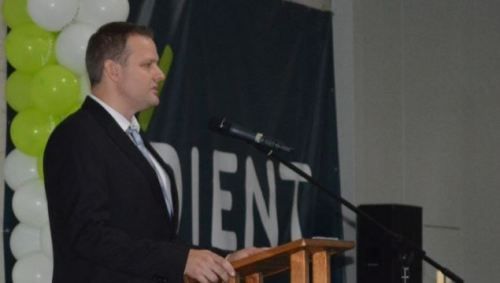 With an investment of about 4.mln Euro , Adient Mezőlak Kft. Expands its production capacity, and the new two thousand square meter production hall was delivered on June 27 in Veszprém County.
They can produce 10,000 square meters
With 740 employees working in the field, the seat and seat height adjustment and locking systems, as well as seat restraint systems, are manufactured in all countries of the European Union and all over the world except Australia. So far, three halls have been producing about eight thousand square meters of floor space, with an investment of over ten thousand square meters.
Even a logistics station was established.  András Nagy, an authorized factory director, said that during the investment, a 2,000 square meter production hall was built with service spaces of approximately 600 square meters. In addition, a logistics station for the building has been built and in-house transport routes have been renewed.
Supplier of large car manufacturers
American-owned Adient is one of the world's leading car seat manufacturers, employing over 3,700 people in Móron, Mezőlak, and Kecskemét, Hungary. Their products are made for leading European car manufacturers such as BMV, Daimler, Ford, Tesla, Seat, Toyota or Volkswagen.
source:autopro.hu